The Swimming Pool at Keene Country Club
A great place for fun in the sun!
The outdoor swimming pool at Keene Country Club is a great place for members and their families to gather and relax during the Summer months.
Our large outdoor swimming pool includes a shallow children's section and trained lifeguards provide additional peace of mind. The pool house, spacious patio, and nearby snack shack combine to make a beautiful summer's day even more relaxing. Adult swim time is also available.
Immediate family and babysitters use the pool for no additional charge, but guests must sign in and pay $5.00. All group swim lessons for children are included in the membership.
The nearby Snack Shack offers beverages and light snacks. The restaurant's poolside menu is also available.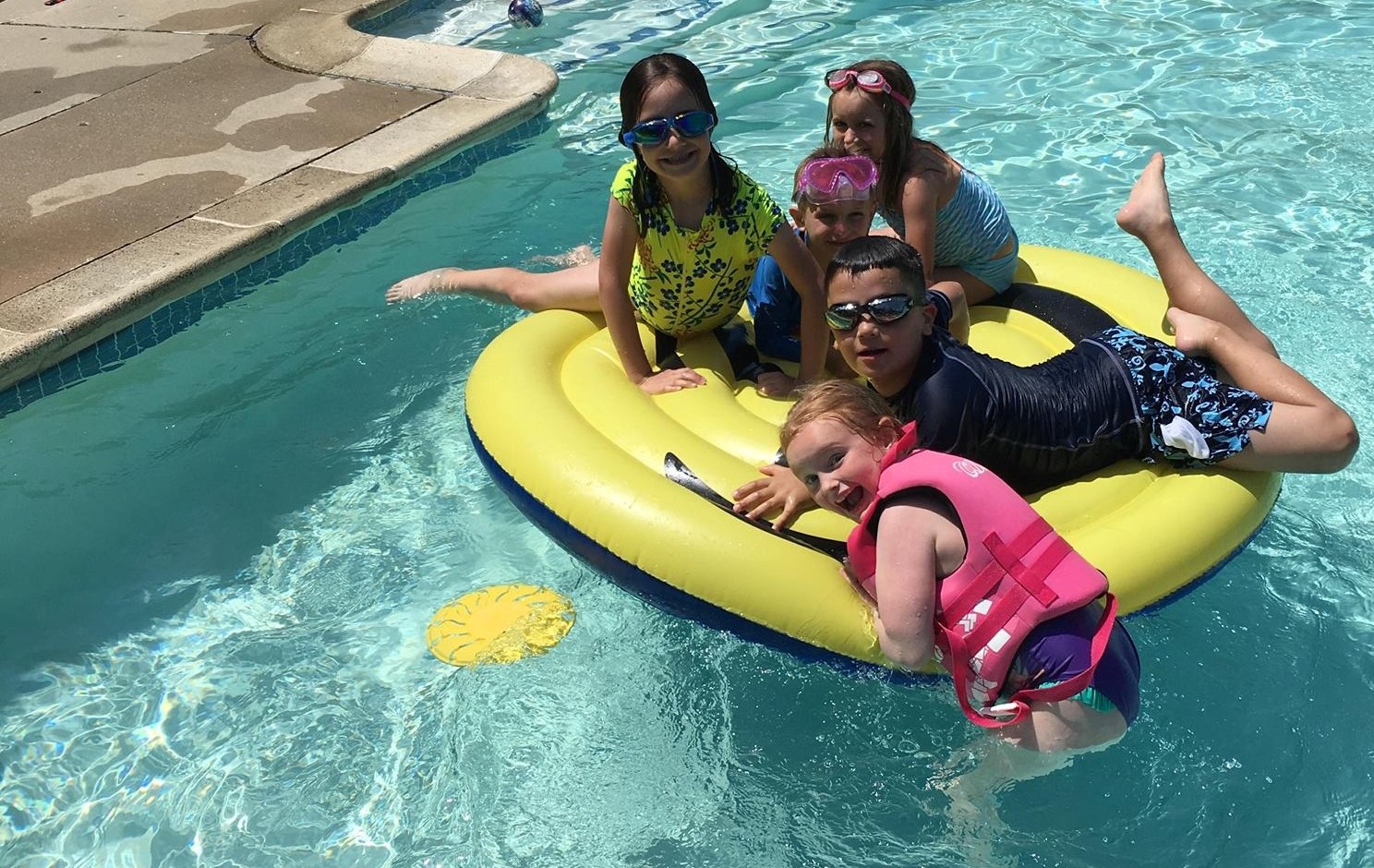 General Pool Policies
Lifeguards will NOT be on duty at all times during pool hours
Lifeguards are responsible for enforcing safety rules and responding to emergencies. Parents or guardians are responsible for the supervision of their children
Proper swimming attire is required to enter the pool
Children wearing diapers are required to wear swim diapers when they are in the pool
All members must sign in, and any guests entering the pool area
No glass is allowed in the pool area
Outside food is not permitted
Please find a full list of Keene Country Club's pool rules here
Pool Hours:
Sunday: 11:00am - 5:00 pm
Monday: 11:00am - 6:00 pm
Tuesday: 11:00 am - 6:00 pm
Wednesday: 11:00 am - 6:00 pm
Thursday: 11:00 am - 6:00 pm
Friday: 11:00 am - 6:00 pm
Saturday: 11:00 am - 6:00 pm
Snack Shack Hours:
Sunday: 11:00am - 5:00 pm
Monday: 11:00am - 6:00 pm
Tuesday: 11:00 am - 6:00 pm
Wednesday: 11:00 am - 6:00 pm
Thursday: 11:00 am - 6:00 pm
Friday: 11:00 am - 6:00 pm
Saturday: 11:00 am - 6:00 pm